Cumulative free cash flow
$1,020m
Return on capital employed
11.4%
Dividend per share⁶
27.5cps
Earnings per share
103.4cps
Six Tier 1 orebodies and growing presence in Tier 1 regions7
Gold production for FY22
1,956koz
Copper production for FY22
121kt
Successful acquisition of the Brucejack mine
Major project progress in FY22:
Red Chris Block Cave, Havieron Stage 1, Lihir Phase 14A Feasibility Studies well progressed; and
Cadia PC1-2 Feasibility Study nearing completion.
Safety and Sustainability
Zero fatalities for 7 consecutive years
TRIFR for FY22⁸
4.09
per million hours worked
Community Support Fund contributed to
67
initiatives since April 2020
Group Net Zero Emissions Roadmap identified key steps for Newcrest to deliver its goal of net zero carbon emissions by 205010
Creating value for our stakeholders
Communities
We believe that a planned, transparent and constructive approach to community engagement and development is critical to maintaining our reputation and ensuring that the communities in which we operate benefit from Newcrest's operations.
Newcrest's Support Funds
Newcrest's Community Support Fund was established in April 2020 in response to the COVID-19 pandemic. Since its inception 67 initiatives have received funding, ranging from immediate health assistance to livelihood restoration and economic recovery across Papua New Guinea, Australia, Canada (British Columbia), Ecuador and Fiji. 
A Newcrest Sustainability Fund has recently been established to drive strategic social investments in support of the United Nations Sustainable Development Goals, with a A$10 million commitment in FY23 which may include multi-year projects. The budget will be reviewed on an annual basis.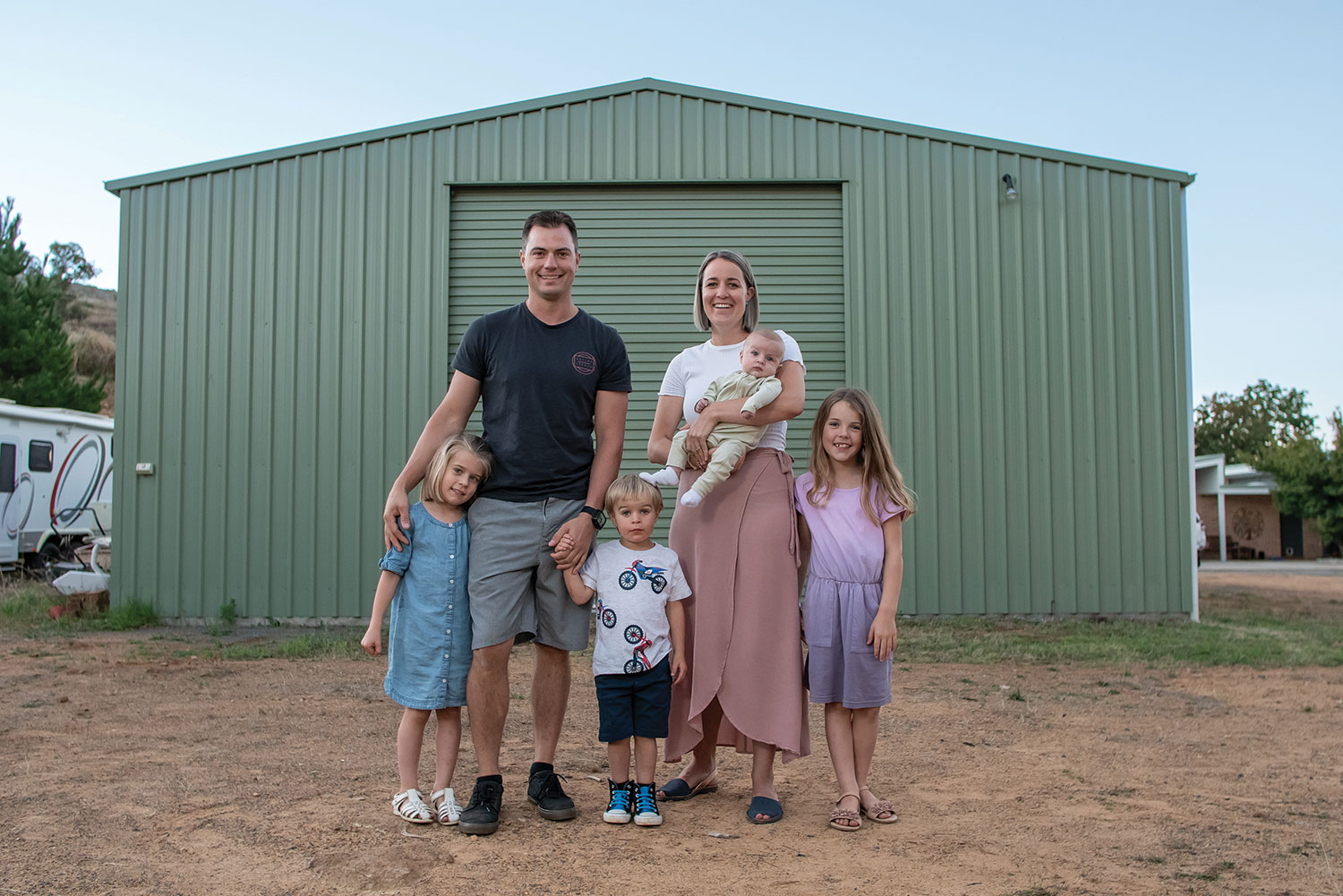 Shareholders
To achieve the safe delivery of superior returns to our shareholders, we strive to:
safely realise the full potential of our operating assets;
integrate sustainability into each phase of our business through the discovery, development, production and closure processes;
apply our technical expertise to unlock value in orebodies that we currently own or can acquire; 
leverage our exploration and technical expertise to discover new gold/copper orebodies;
maintain capital discipline when deploying all growth and exploration opportunities to ensure financial strength throughout the capital cycle; and
deliver returns to shareholders through share price performance and dividends (in line with our dividend policy).
FY22 Dividend

11

 
us27.5cps
Government
We contribute to the local economies where we operate. This includes through taxes and royalties paid to governments, creating employment opportunities and investing in local communities. 
Taxes Paid in FY22 
$616m
Taxes Paid FY18 to FY2212 
Climate Change
We support the Paris Agreement goals. The nature of our portfolio of gold and copper commodities exposes us to a range of risks and opportunities related to the transition to a low carbon future, for example the use of copper in the energy transition. We are progressing multiple carbon emissions reduction initiatives as part of our Net Zero Emissions Roadmap. 
Net Zero Carbon Emissions by 2050
Our Group Net Zero Emissions Roadmap has now been developed to identify the key steps for Newcrest to deliver its goal of net zero carbon emissions by 2050, which relates to our Scope 1 and Scope 2 emissions. We also intend to work across our value chain to reduce our Scope 3 emissions. 
In December 2020, we entered into a renewable energy Power Purchase Agreement (PPA) for Cadia which is expected to help deliver a ~20% reduction13 in our Scope 2 carbon emissions from calendar year 2024.
Reducing Greenhouse Gas Intensity
We have committed to a 30% reduction in greenhouse gas emissions intensity per tonne of ore milled by 203014.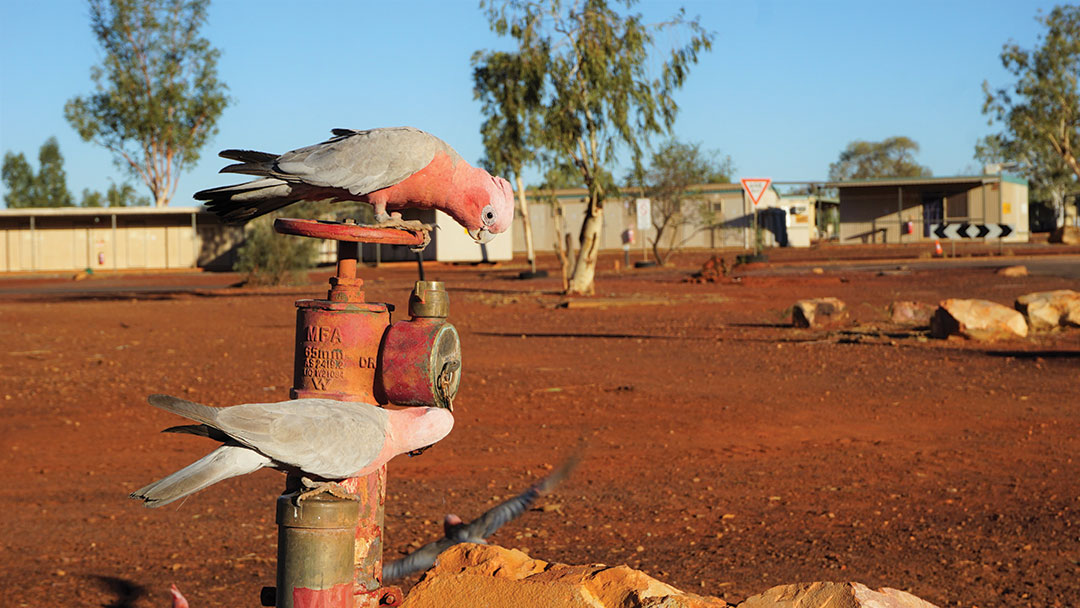 All financial data presented in this Annual Report is quoted in US dollars unless otherwise stated.
See disclaimer on page 194 of the 2022 Annual Report relating to Non-IFRS Financial Information.
Free cash flow for FY20 includes investments in M&A activity which includes the payment for the acquisition of Red Chris (70% ownership) of $769 million, the acquisition of Fruta del Norte finance facilities of $460 million, further investments in Lundin Gold of $79 million, net proceeds from the divestment of Gosowong of $20 million and a payment of $3 million for an interest in Antipa Minerals Ltd.
Free cash flow for FY22 includes the cash consideration paid for the acquisition of Pretium Resources Inc. (Pretium) totalling $1,084 million (net of cash acquired of ~$208 million).
Newcrest's AISC margin has been determined by deducting the AISC attributable to Newcrest's operations from Newcrest's realised gold price.
Represents dividends determined in respect of FY22.
Newcrest defines Tier 1 assets as those having potential for >300kozpa Au at <US$800/oz AISC with a potential mine life >15 years (preferred) and significant resource or exploration upside likely. Newcrest defines Tier 2 assets as those having potential for >200kozpa Au at <US$900/oz AISC with a potential mine life >10 years (preferred) and moderate resource or exploration upside likely. Classification of assets as Tier 1 or Tier 2 is not dispositive of, and does not necessarily imply, the materiality of such assets to Newcrest.
TRIFR is the total number of recordable injuries per million hours worked. It is a lagging indicator of safety performance.
Subsequent to our release titled "ASX Appendix 4E and Annual Financial Report for the year ended 30 June 2022" dated 19 August 2022, which stated that Newcrest's TRIFR was 3.9, reclassifications have resulted in a change to 4.01 (rounded to 4.0).
Relating to Scope 1 and 2 emissions. Newcrest intends to work across its value chain to reduce its Scope 3 emissions.

Represents dividends determined in respect of FY22.

Between FY18 and FY22, taxes and royalties paid or borne by the Group totalled $2.5bn worldwide. Other taxes include employee and other withholding taxes, employer taxes, customs duties, non-recoverable VAT, rates and levies generated in respect of Newcrest's operations. FY22 includes tax payments for Brucejack from the date of acquisition, 25 February 2022 to 30 June 2022.

The PPA, together with the forecast reduction in carbon emissions in New South Wales, is expected to deliver a ~20% reduction in greenhouse gas emissions. Refer to market release titled "Newcrest signs renewable energy PPA to help deliver ~20% reduction in greenhouse gas emissions" dated 16 December 2020, which is available to view at www.asx.com.au under the code "NCM" and on Newcrest's SEDAR profile.

Kg CO2-e per tonne of ore milled and compared to a baseline of FY18 emissions.