About Newcrest
Our people
We are committed to building a diverse and inclusive environment where everyone feels safe, valued and supported to bring their whole unique self to work.
Diversity and inclusion are essential parts of Newcrest's vision, values and company culture.
We recognise that our different backgrounds and perspectives help us find better ways to: solve problems; attract and retain the best people; explore, develop and produce more gold safely and profitably; and help make Newcrest a better place to work. This is underpinned by providing our people with the training and support they need to deliver superior results.
Newcrest is committed to respecting the human rights of all our stakeholders and the laws of the countries in which we operate.
Diversity and Inclusion
Creating a diverse and inclusive workplace is everyone's responsibility.
Across Newcrest, we continue to focus on the relatively low representation of women in technical and operational roles, combined with low representation of men in support and administration roles. These traditional gender role perceptions require sustained cultural, social and behavioural change, which we aim to address through our Refreshed Diversity and Inclusion Strategy.
Newcrest's Refreshed Diversity and Inclusion Strategy includes both quantitative and qualitative performance measures, as well as:
Continuing to increase the representation of women across our business globally, with additional concentration on the representation of females in leadership roles within our business; and
Improving the representation of Aboriginal/Torres Strait Islander employees in our Australian business and representation of Indigenous, local and national employees globally.
Our Refreshed Diversity and Inclusion Strategy 2021-2025  can be viewed here. The focus of this strategy is based around three key levers;
Inclusive leadership
Systematic alignment
Engagement
The achieve our mission of embedding inclusion into all aspects of leadership and the workforce experience at Newcrest.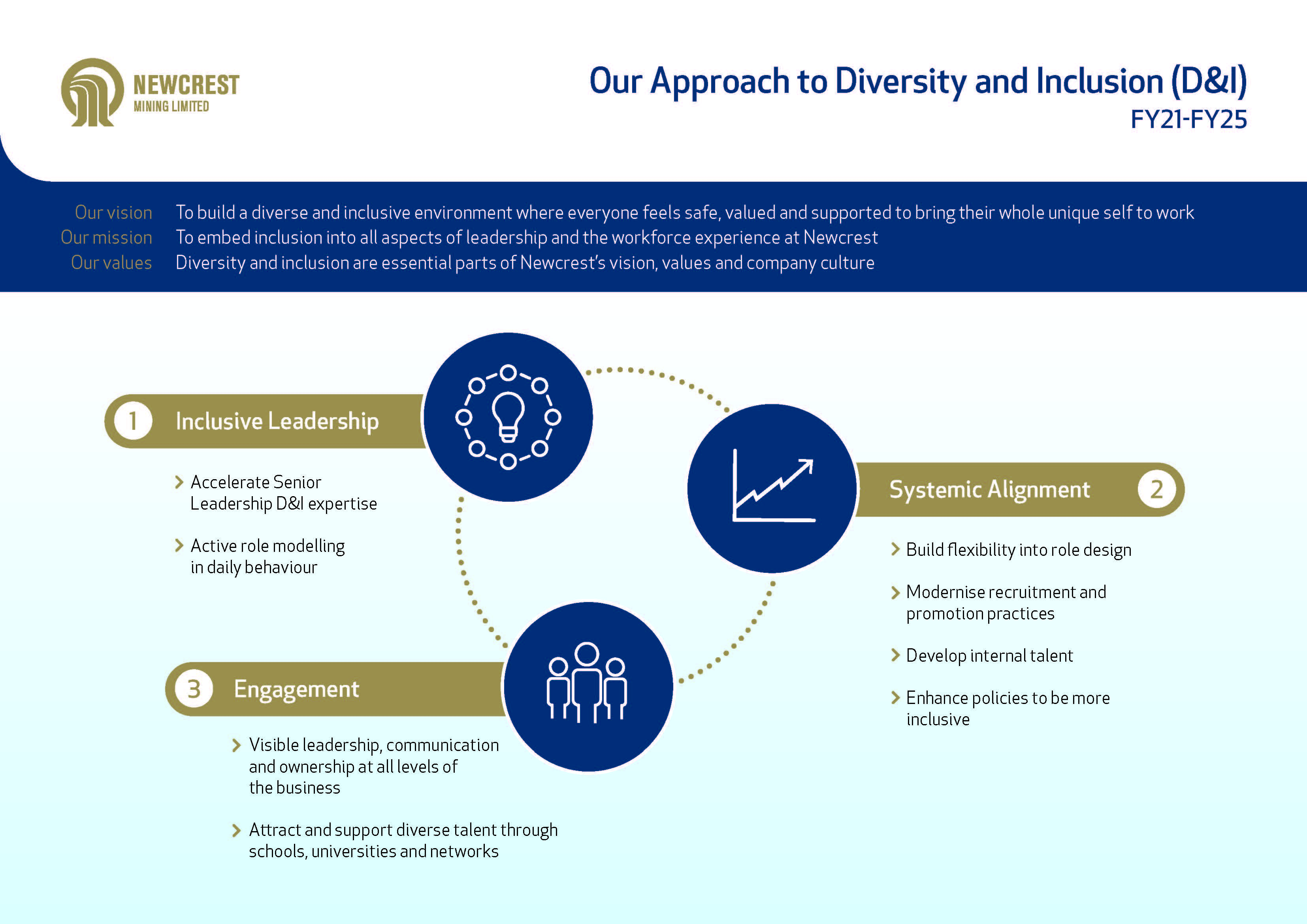 Diversity Council of Australia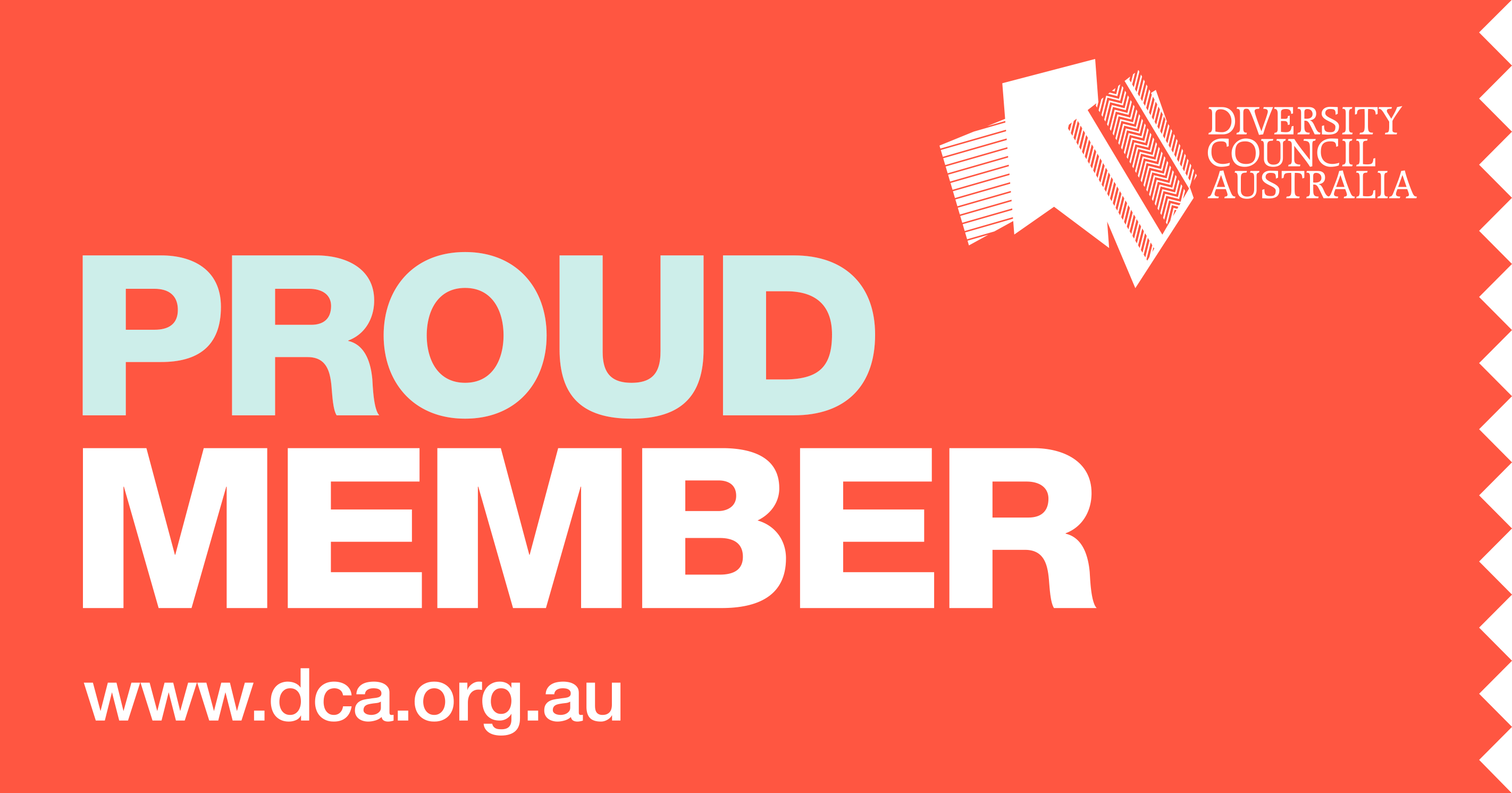 Work180