Investor Centre / 2022 Annual Report
Chairman's Report
This year, Newcrest progressed the delivery of its five-year plan for creating a brighter future for people through safe and responsible mining.
We recorded a strong financial and operational performance in FY22 and made significant advances in our global organic growth portfolio. This performance was achieved alongside a continued focus on the safety and wellbeing of both our workforce and the communities in which we operate. Issues around the world – supply chain interruptions, inflationary cost pressures, and the ongoing COVID-19 pandemic – presented challenges that required the resilience and commitment of our people to produce this year's solid achievements.
Consistent with our commitment to disciplined capital management, and noting the results delivered by the company, the Board determined a final dividend of US 20 cents per share, amounting to total dividends of US 27.5 cents per share for FY22. This means Newcrest has returned $240 million to shareholders over the past 12 months, and some $1 billion since July 2019. The company continues to have a robust balance sheet and the ability to invest in value-creating opportunities that support returns for shareholders, even in the current environment that features global inflationary pressures.
We remain comfortably within all of our key financial policy targets, including our leverage and gearing ratios, whilst retaining our investment grade credit ratings.
Safety is a core component of what we do and has again been a major priority for Newcrest. We have not had a fatality for seven years, as a result of our team's relentless focus on ensuring every person returns home safely after every shift. However, we will not be complacent with what has already been achieved as we continue to deliver new initiatives to enable our people to feel safe, valued and respected in their workplaces. 
The work undertaken in recent times by the Australian Human Rights Commission and a Western Australian parliamentary committee shines a light on the critical need for the mining sector to step up in tackling sexual assault and sexual harassment in our industry. We know this is a serious issue in our society and sector, and we do not pretend to be immune. In 2021, we established a Respect@Work program to strengthen our approach and we remain determined to prevent any incidences of sexual assault or harassment in our workplace.
We understand that our business thrives when the communities around our operations thrive. Many of these communities are in remote locations and were deeply impacted by the COVID-19 pandemic. Our dedicated support fund was established to assist communities near our operations with their preparations and response to the pandemic. This has resulted in Newcrest contributing to local communities by funding 67 initiatives, from upgrades to community health facilities in Papua New Guinea and medical equipment for the first intensive care unit in Ecuador's Zamora Chinchipe province, through to food and household goods hampers in Canada – where lockdowns impacted food security – and local business and student support in Australia. We also provided support for vaccine rollouts in multiple countries.
Total dividends per share with respect to FY22 
us27.5c
Returns to shareholders with respect to FY22
$240
m
Taxes, royalties contributed
in FY22
$616m
On the back of the success of the pandemic-specific program, a new ongoing A$10 million Newcrest Sustainability Fund has been established. This will ensure we are well placed to keep partnering with local communities and contribute to driving strategic social investments in support of the United Nations Sustainable Development Goals. In addition to these programs, we have contributed $616 million in taxes, royalties and other payments to governments where we operate in the 2022 financial year, and around $2.5 billion over the past five years. 
Our shareholders, employees, governments and neighbours want to see us take action on climate change. Our Group Net Zero Emissions Roadmap lays out the key steps we intend to take towards our goal of net zero carbon emissions by 2050.1 Preparations for scoping and planning key trials and studies are underway.
Construction of the Rye Park Wind Farm in New South Wales, Australia, commenced this year after reaching financial close. The farm is the underlying asset for our 15-year renewable Power Purchase Agreement (PPA), which will secure a significant portion of Cadia's projected energy requirements from 2024. 
Welcoming Pretium Resources and its Tier 1 asset at Brucejack to our portfolio has been a significant accomplishment this year. Combined with our existing operations at Red Chris, Newcrest is now the largest gold producer in Canada's British Columbia province. The acquisition is expected to ensure we retain a strong base case gold production profile across the Group until at least 2030.
During the year, the Board approved Pre-Feasibility Studies for Cadia's PC1-2, the Red Chris Block Cave, Lihir Phase 14A and Havieron Stage 1. These are key milestones towards realising the full potential of our operational assets. Feasibility studies are now well progressed for each, and a range of early works projects have also commenced.  
I would like to acknowledge the efforts and contributions of our former Chairman, Peter Hay. Shareholders benefited significantly from the reorientation and growth that took place under the eight years of Peter's leadership of the Board. Our workplace became far safer too, with declining injury rates thanks to the emphasis placed on reforming our safety culture. During this time, our market capitalisation grew nearly three-fold, free cash flow and net debt improved, and returns to investors through dividends increased appreciably. 
We also farewelled our outgoing Finance Director and Chief Financial Officer, Gerard Bond. At the time of his departure, Gerard was the longest-serving member of both the Board and the Executive Committee. He played a key role in the turnaround of this company and ensured we have a strong balance sheet that will continue to support our growth and progress for years to come.
New members of the Board have commenced this past year too. We welcomed Jane McAloon as an independent Non-Executive Director in July 2021 and she is now a member of both the Human Resources and Remuneration Committee and the Audit and Risk Committee. Philip Bainbridge also joined as an independent Non-Executive Director and member of the Safety and Sustainability Committee in April 2022.
Having served on the Board and across a number of committees since 2018, it has been my absolute pleasure to represent our shareholders as Chairman since my appointment in November 2021. I thank you for your support since that time.
Newcrest holds a unique position in the market, with a portfolio of top tier, low-cost, long-life assets backed by its strong technical capabilities in exploration, mining techniques and processing. The Board is confident the company and its management team remain well placed to execute our Forging an Even Stronger Newcrest plan to deliver future success.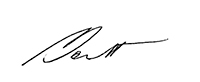 Relating to Scope 1 and Scope 2 emissions. Newcrest intends to work across its value chain to reduce its Scope 3 emissions.