Supporting our communities during crisis
As well as investing in our host communities over the long term through targeting local programs, we also help when those communities face crises.
Conscious of our responsibility to our host communities, particularly in remote and developing jurisdictions, and our commitment to being a trusted partner, we work closely with local authorities, communities and partners to make sure the financial and in-kind support we offer is effective.
For example, when Mount Ulawun volcano in PNG erupted in August 2019, displacing more than 12,000 people, we donated K100,000 (A$43,000) to purchase urgent supplies. We worked with the West New Britain Provincial Government to ensure the funds were distributed effectively.
In January 2020, in response to the Australian bushfire crisis, we donated A$200,000 to the NSW Rural Fire Service and A$200,000 to the Victorian Country Fire Authority. Newcrest also matched employees' donations to selected organisations. NSW and Victoria were the most directly impacted states in Australia and are home to our largest Australian operation and our corporate headquarters.
Our community support in FY20 included the establishment of a A$20 million Community Support Fund in April 2020 as the COVID-19 pandemic unfolded.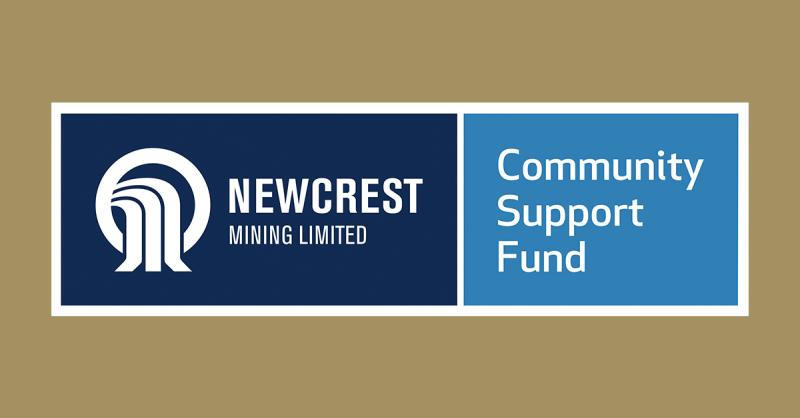 The Fund is dedicated to helping our local communities respond to COVID-19. The priorities are:
Containment and health assistance - supporting national, provincial and local efforts to provide essential goods and medical services to people in our host jurisdictions and communities. This includes helping public health systems prepare for additional waves of COVID-19 or other infectious diseases.
Livelihoods and recovery assistance - including building community resilience and socio-economic recovery; supporting host governments, communities and suppliers through the direct economic benefits generated through ongoing operations; targeted measures to support the local economy in our immediate areas of operation; and supporting the vulnerable and disadvantaged in our communities.
Supporting medical efforts to combat the virus, including vaccine research.
We are working with Fund partners, host governments, communities and Indigenous Peoples to prioritise and deliver programs under the Fund. We had committed 21% (A$4.19m) of the Fund by the end of June 2020.
In PNG, which has been a priority for the Fund, we donated essential medical equipment and supplies to East New Britain, New Ireland, Morobe and National Capital District Provincial Health Authorities. At Lihir, we worked with a multi-stakeholder committee to identify the best way to contribute and manage a potential coronavirus outbreak. We converted the Lihir Technical Training Centre to a 36-bed COVID-19 treatment centre, turned a mine camp into an isolation facility and are upgrading nine community aid posts and two health centres across the Lihir group of islands.
Working with UNICEF and the governments of Japan and Australia we have supported the procurement of A$600,000 in personal protective equipment for frontline health care workers and A$400,000 in ventilator equipment for Port Moresby General and ANGAU hospitals.
In Australia, our focus included Cadia, Telfer, our corporate head office and surrounding communities. Support to these communities has included A$650,000 to assist economic recovery for Cadia local community businesses, A$565,000 to set up isolation accommodation for Martu communities in the Pilbara, and support for international students in Victoria.
We also contributed A$1 million towards the University of Queensland's vaccine research on a ground-breaking 'molecular clamp' technique for COVID-19 and broader vaccine development. In July 2020 this research moved to human trials. Another A$200,000 is supporting the development of a low-cost, Australian-made 'OzVader' ventilator, designed for use in developing countries.
In Ecuador, we donated $20,000 to supply 1,000 food kits to communities in the Zamora Chinchipe Province, helping authorities' efforts near our joint venture exploration projects, including Gamora. We also provided similar humanitarian support to the Gualel Parish of Loja Province, near our joint venture project Caña Brava.
In British Columbia, Canada we contributed A$236,000 to support the communities near Red Chris with hampers of food and household goods, mental health promotion activities, medical transport services, and support for an annual Tahltan Fish Camp.
We continually review needs and COVID-19 impacts so the benefit of the Fund can be fully realised.
UP NEXT IN
OUR STORIES
Our commitment to improving Aboriginal and Torres Strait Islander representation is an important goal for the business
Newcrest continues to sponsor the Desert Sports Development program in Western Australia for the local Martu community
Cadia's new Molybdenum plant is under construction.