Working together to support PNG's development
Newcrest has a vision to contribute to PNG's development priorities across the country. Our National Engagement Strategy aims to establish Newcrest as a partner of choice for PNG. We partner with reputable organisations to support the country's national development aspirations.
Under the National Engagement Strategy we are delivering national-level funding and support programs that:
Protect and empower women;

Support education and generate regional skills development opportunities for youth;

Help build management and administrative capacity through leadership and public-sector training;

Support national community health initiatives and programs; and

Promote the environment and biodiversity.
Newcrest's social investment focus has been on education and health capacity in PNG, while promoting equal opportunities and empowering women and girls well beyond the boundaries of our operations. This is delivering long-term benefits to the wider PNG community.
Over the reporting year, our projects included the sponsorship of international rugby league events in Port Moresby. We were proud to support the PNG Orchids women's team and PNG Kumuls men's team in matches against the visiting British Lions, which saw historic victories for both PNG teams. We also carried forward our sponsorship of PNG's national netball championships, supporting young women and promoting healthy living.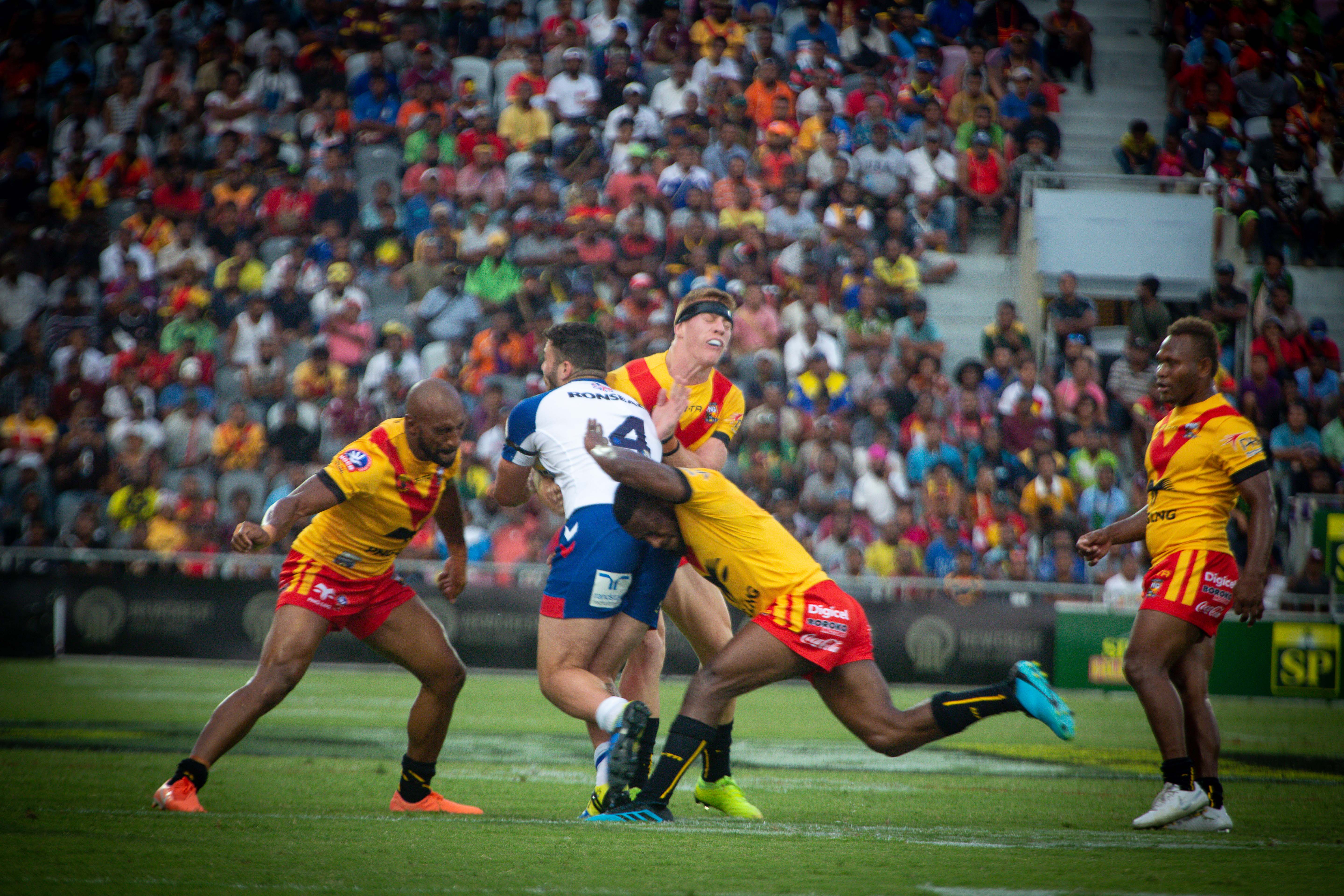 Australian Awards partnership
As part of the Australian Awards partnership between Newcrest and the Australian Government, we continued our support for 21 midwifery and nursing students in PNG to help build national community health capacity. A further 14 community health workers were supported to achieve Certificates in Advanced Maternity Care Skills from the Kavieng Provincial Hospital and St Mary's Vunapope Hospital in Kokopo. These hospital programs operate in partnership with the local provincial health authorities.
Kokoda Track Foundation - Teach for Tomorrow program
Newcrest's support is helping to strengthen education through our ongoing partnership with KTF, a charity supporting education-linked community development in PNG. Through their Teach for Tomorrow program, KTF has supported the National Department of Education to undertake professional development for elementary teachers and trainers across PNG. In FY21 we renewed our commitment to support PNG's young leaders through the KTF Archer Scholarship.
UP NEXT IN
OUR STORIES
Women farmers from the Namatanai district of PNG to supply fresh produce to the Lihir mine camp kitchens.
Another key human rights initiative in FY20 was launching a partnership with WORK180.
In FY20, we expended approximately C$43 million on contracts with Tahltan entities.