We are underway with our multi-year plan to build a high‑performing, inclusive culture where everyone can thrive, excel and grow their career.
Inclusion and Diversity
We recognise that our different backgrounds and perspectives help us find better ways to solve problems, attract and retain the best people, explore, develop and produce gold safely and profitably, and help make Newcrest a better place to work.
Inclusive Leadership
Our Inclusive Leadership program is one way we are evolving our corporate culture by establishing a baseline of knowledge and understanding of inclusion across Newcrest. Building on the progress made in FY21, in FY22 we continued to invest in the development of our most senior leaders (Executive Committee and Leadership teams) through quarterly Inclusion Communities of Practice. A Leader Feedback App and curated LinkedIn Learning content were also released to support this cohort taking charge of their ongoing development.
During FY22, we also commenced the cascading of our Inclusive Leadership program across our sites and corporate offices. Approximately 600 people, from executives and site general managers to superintendents, supervisors and senior specialists, have completed the program to date across our teams. Plans are in place to continue this training for our leaders throughout FY23. We are also planning to roll-out our new Psychological Safety program to foster acts of inclusion and help to create an environment where people feel included, engaged, and psychologically safe and empowered to speak up.
Global female representation1,2
~600
People have completed Inclusive Leadership Training
Expected female representation in our 2023 Australian Graduate program
Building a Diverse Workforce
The external landscape has seen unprecedented global issues such as COVID-19 impact on talent supply (internally and externally) and mobility, and add to a growing sentiment of volatility in the market.
Newcrest remains committed to attracting a greater diversity of talent. Over the course of FY22, we increased our overall global female representation from 15.6% to 16.5%1,2. Standout areas for the growth in female representation include Technology and Projects, Business Development and Exploration, at our Lihir Operations and across our manager population at Red Chris. In part, this is a result of executing localised action plans which focus on broader applicant sourcing and talent retention.
We have expanded our engagement activities in the early careers space to promote career opportunities and attract diverse talent to Newcrest and the mining industry. Our 2023 Australian Graduate program received our highest number of female applications, and this has resulted in the highest number of females joining the program. We expect to have 37% female representation for this cohort out of 41 currently filled positions.
Sites continued to embed their Inclusive Leadership charters and progress their Diversity and Inclusion Action Plans. Some examples include participation in the Women in Mining Network Mentoring Program (Cadia), Indigenous Buddy Program (Cadia), Inclusion Working Group (Telfer), Diversity and Inclusion Standard (Lihir) and Respect@Work working groups.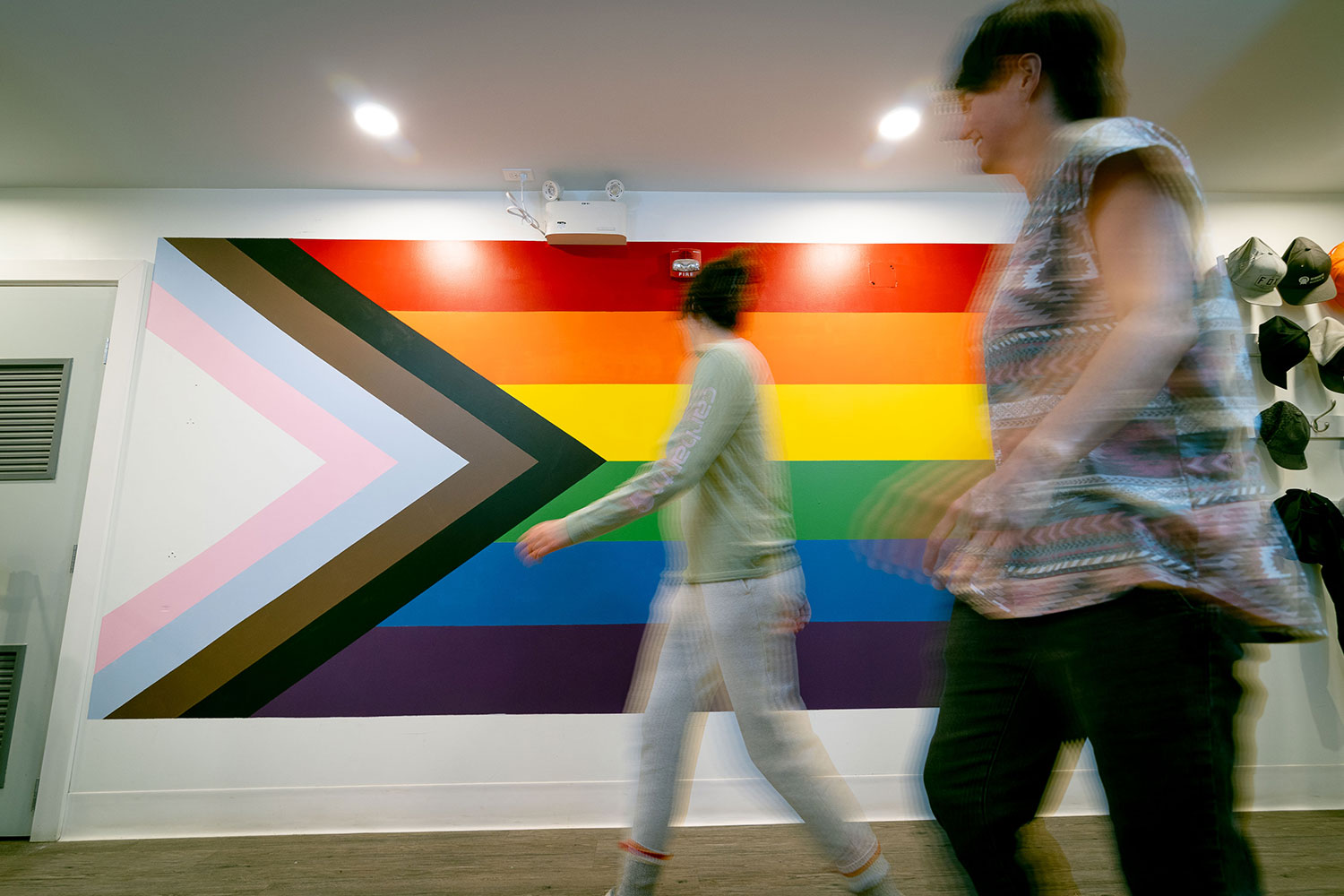 Growth and Development of our People
Identifying and developing our internal capability and talent pipelines remain critical to the effective delivery of Newcrest's operational plans and growth strategy.
A global career framework has been introduced which seeks to empower individual employees in their career planning and development, and provide the transparency of career pathways available and the skills needed to get them there. This enables the development of capabilities, so that employees can be effective in their current roles as well as supporting growth in pursuit of longer‑term career goals such as internal lateral moves or promotions across Newcrest globally. The framework includes a job architecture analysis which mapped 747 roles and associated competencies to internal career pathways, with a focus on both technical specialist and management functions. In addition, a governance framework with supporting processes was agreed to support the evolution of the Career Framework.
The implementation of the framework in FY23 aims to support the visibility of career pathways for our employees and allow further development pathways that lead to our critical job roles to help us guarantee the retention of current employees and attract future talent.
We continue to promote and enhance the visibility of sexual assault and sexual harassment reporting channels relating to incidents arising across our workplace.
In FY22, there were 50 sexual assault and/or sexual harassment cases reported through various channels across Newcrest globally, including four reports of actual or attempted sexual assault. While some of these cases are still under investigation, 24 have been substantiated. Appropriate response action has been taken in each case, including the issuing of 15 warnings or other disciplinary actions, and 10 individuals being removed from our workforce or sites.
As we continue to promote and enhance our reporting channels, we expect that case numbers may increase in the year ahead, as people feel safe and supported in stepping forward. There is only one acceptable number of incidents of inappropriate workplace behaviour, and that is zero.
Newcrest lodges annual reports with the Workplace Gender Equality Agency (WGEA) in relation to its Australian operations. A copy of these reports may be obtained from the WGEA website.

Australian, PNG and Red Chris operations only (excludes Brucejack).