Investor Centre / 2021 Annual Report
Operational Review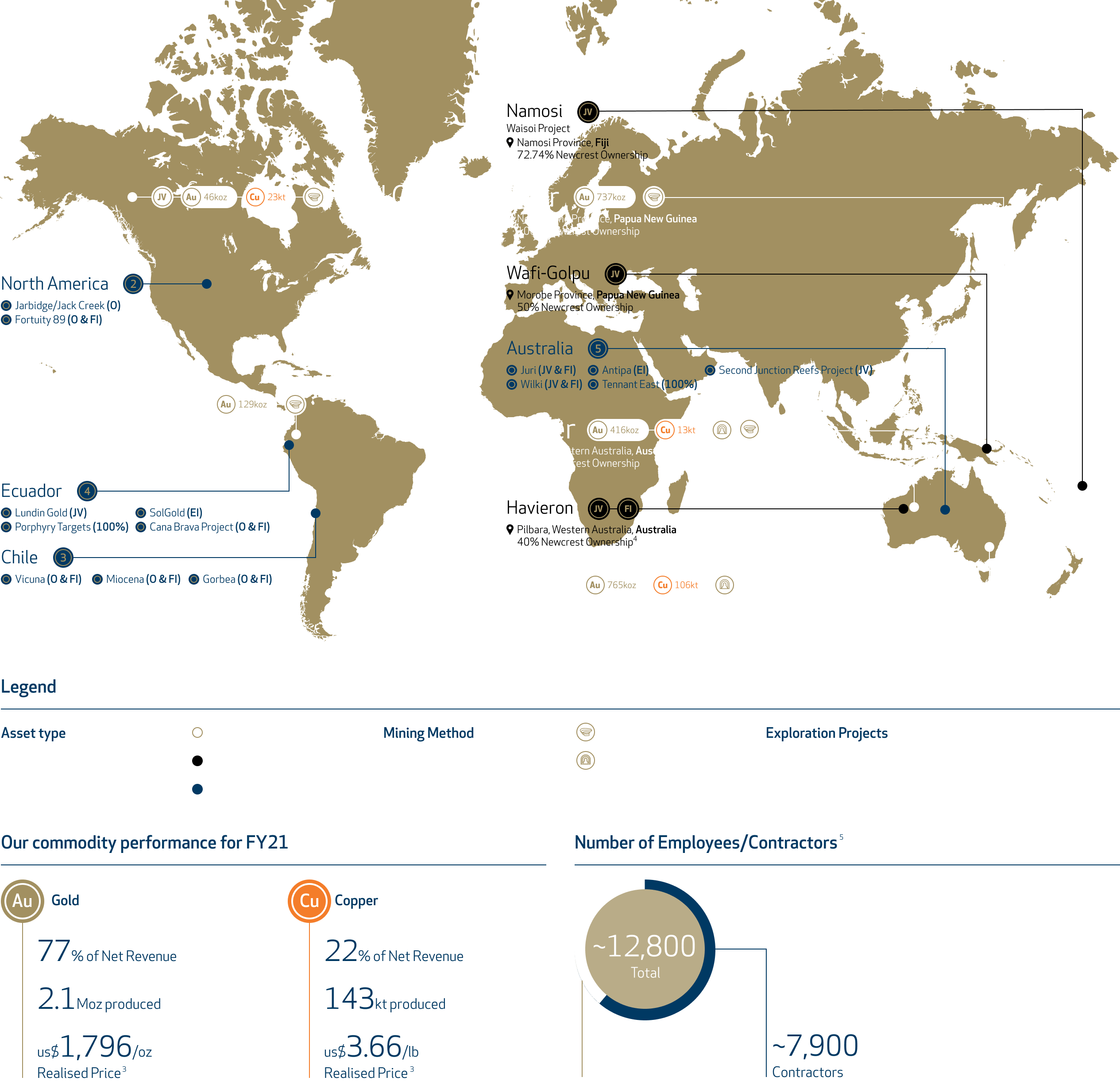 Production outcomes represent Newcrest's 70% share.
The production outcome shown represents Newcrest's 32% attributable share, through its 32% equity interest in Lundin Gold Inc.
Realised metal prices are the US$ spot prices at the time of sale per unit of metal sold (net of Telfer gold production hedges), excluding deductions related to treatment and refining charges and the impact of price related finalisations for metals in concentrate. The realised price has been calculated from sales ounces generated by Newcrest's operations only (i.e. excluding Fruta del Norte).
The Havieron Project is operated by Newcrest under a Joint Venture Agreement with Greatland Gold. As announced on 30 November 2020, Newcrest has now met the Stage 3 expenditure requirement (US$45 million) and is entitled to earn an additional 20% joint venture interest, resulting in an overall joint venture interest of 60% (Greatland Gold 40%).
At 30 June 2021. Employees are Newcrest directly employed FTEs. Contractor FTEs include labour hire and project contractors, replacement labour and other contractors.
Newcrest's asset portfolio includes operating mines  that use a variety 
of efficient mining methods for large ore bodies. 
Our mines are located in Australia, Papua New Guinea and Indonesia.