Investor Centre / 2021 Annual Report
FY21 Highlights
Record free cash flow of $1.1bn for FY212
Cumulative free cash flow (FY15–FY21) ($m)2
$4,295m
Total dividends for FY213
us55cps
Statutory profit ($m)
$1,164m
Underlying profit ($m)2
$1,164m
AISC margin ($/oz)2,4
$876
Earnings per share (cps)
142.5cps
(Net cash) or net debt
($176m)
Creating value for our stakeholders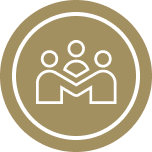 Communities
We believe that a planned, transparent and constructive approach to community engagement and development is critical to maintaining our licence to operate and ensuring that our host communities benefit from Newcrest's operations. 
New Landholder Agreement at Lihir
Newcrest announced in December 2020 that it had signed new compensation, relocation and benefits sharing agreements with the mining lease landholders at Lihir. It is expected that these new agreements will enhance socio-economic development outcomes for landholders and the broader Lihirian community, and enable benefits to be distributed directly to their intended beneficiaries. The agreements also enable the efficient and transparent distribution of compensation and benefits.
Newcrest's Community Support Fund
In April 2020 we announced our
A$20 million Community Support Fund
which was established to help support our host communities with the challenges associated with the COVID-19 pandemic. Since its inception, the Fund has supported a variety of initiatives ranging from immediate health assistance to livelihood restoration and economic recovery across Papua New Guinea, Australia, Canada (British Columbia) and Ecuador. We recently extended the Fund through to June 2022 and look forward to seeing its continued benefits over the next 12 months.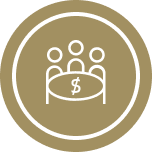 Shareholders
To achieve the safe delivery of superior returns to our shareholders, we strive to:
safely realise the full potential of our operating assets;
apply our technical expertise to unlock value in orebodies that we currently own or can acquire;
leverage our exploration and technical expertise to discover new gold/copper orebodies;
maintain capital discipline when deploying all growth and exploration opportunities to ensure financial strength throughout the capital cycle;
and deliver returns to shareholders through share price performance and dividends (in line with our dividend policy).
Sixth consecutive year of increased dividends6 
us55cps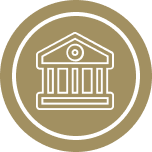 Government
We believe that Newcrest's activities positively contribute to the economies of the jurisdictions in which we operate through taxes and royalties paid to Governments. 
Taxes Paid FY17 to FY21 ($m)5
$563m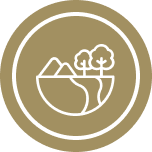 Environment
Newcrest is progressing multiple near-term greenhouse gas reduction opportunities and will pursue innovative solutions and technologies in the longer term, as well as increasing its focus on improvements in water usage and biodiversity management.
Net Zero Carbon Emissions by 2050
In May 2021, Newcrest announced that it had set a goal of 
net zero carbon emissions by 2050
which relates to its operational (Scope 1 and Scope 2 emissions). Newcrest intends to work across its value chain to reduce its Scope 3 emissions. 
Reducing Greenhouse Gas Emissions
Newcrest has committed to a 30% reduction in greenhouse gas emissions intensity by 20307.
In December 2020, Newcrest entered into a renewable energy PPA for Cadia which is expected to help deliver a ~20% reduction in Newcrest's greenhouse gas emissions from calendar year 2024 and is a significant step towards achieving its targeted 30% reduction by 20308.
Free cash flow for FY20 includes investments in M&A activity which includes the payment for the acquisition of Red Chris (70% ownership) of $769 million, the acquisition of Fruta del Norte finance facilities of $460 million, further investments in Lundin Gold of $79 million, net proceeds from the divestment of Gosowong of $20 million and a payment of $3 million for an interest in Antipa Minerals Ltd.
All financial data presented in this Annual Report is quoted in US dollars unless otherwise stated.
For this reference and other references to non-IFRS financial measures throughout this Annual Report, refer to the Endnotes in the Operating and Financial Review (within the Directors' Report) regarding the inclusion and definitions of non-IFRS financial measures.
Represents dividends declared/determined in respect of FY21.
Newcrest's AISC margin for FY21 has been determined by deducting the AISC attributable to Newcrest's operations of $920/oz from Newcrest's realised gold price for FY21 of $1,796/oz.
Between FY17 and FY21, taxes and royalties paid or borne by the Group totalled $2.1bn worldwide. 
Other taxes include employee and other withholding taxes, employer taxes, customs duties, non‑recoverable VAT, rates and levies generated in respect of Newcrest's operations.
Dividends declared/determined in respect of each financial year.
Kg CO2-e per tonne of ore treated and compared to a baseline of FY18 emissions.
PPA = Power Purchase Agreement. The PPA, together with the forecast decarbonisation of electricity in New South Wales is expected to deliver a ~20% reduction in greenhouse gas emissions. Refer to market release titled "Newcrest signs renewable energy PPA to help deliver ~20% reduction in greenhouse gas emissions" dated 16 December 2020, which is available to view at www.asx.com.au under the code "NCM" and on Newcrest's SEDAR profile.